Chest Injury Claim Solicitors of the UK
If you've suffered from a chest injury, the chances are you would have experienced severe pain and damage to your internal organs. Chest injuries are uncommon, as our rib cage does a very good job at protecting our cardiovascular system. Which makes chest injuries, when they happen, severe and potentially fatal. Therefore, it's so important to get the right legal team behind you, and our UK personal injury solicitors** can be there to help you get the maximum compensation possible.
To find out if you can claim, as well as how much compensation you could stand to receive, call us on 01252354433 and speak to our friendly team today.
What Causes Chest Injuries?
An injury to the chest can be caused by so many different accidents – but something must have gone seriously wrong for such an important part of our body to become injured.
Chest Injury – Accidents at Work in the UK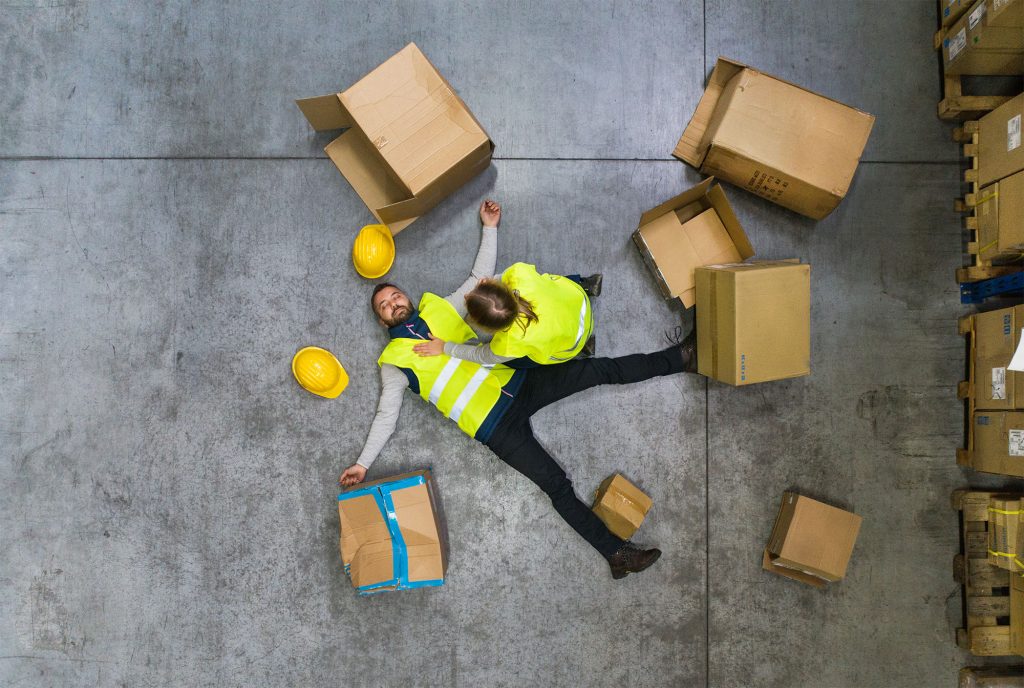 If you've suffered a chest injury at work from any of the following types of accidents, your employer is more than likely liable, and you will stand a strong chance of receiving compensation.
Chest Injury Causes – Public Place Accidents in the UK
If you're visiting a local business, such as a store, the last thing you want to think about is your safety. Business owners have a duty of care to your health, which makes them liable when accidents do happen. Frequently, patrons are injured by slipping, tripping, or falling accidents – which isn't often a cause of chest injury. However, collapsing store units, displays, and other promotional areas can crush people – and significant incidents can cause serious chest injuries.
Chest Injury – Road Traffic Accidents in the UK
Chest Injuries aren't usually an isolated area for damage to occur in a road traffic accident. A number of different parts of our body, such as our necks, are prone to injury in car accidents. Chest injuries are no different, especially where seatbelts are concerned. But in the event of motorcycle crashes, pedestrian knockdowns, or bicycle accidents, there is very little protecting the exposed areas of the body – the chest being one of them. This can lead to serious injury, and even death.
It doesn't really matter how the chest injury happened, if someone was at fault for the accident, you will likely have a case for compensation. For a free claim assessment, where we help you establish liability and provide estimates for your compensation, call our team of personal injury experts on 01252354433.
Types of Chest Injuries
There aren't many different forms of chest injury, but they are almost all very serious. Bruising causes extreme discomfort, broken ribs can puncture organs, organs themselves can fail. In the worst of these cases, the injuries can prove fatal.
Legally speaking, diseases that affect you are classed as injuries when it comes to personal injury claims. Such illnesses, that you've contracted but aren't responsible for, can cause short and long-term damage to your health. In the case of chest injuries from industrial disease: Asbestos causing Mesothelioma from exposure in your workplace, and lung diseases, such as occupational asthma from factory work.
Your initial chest injury may develop into something long-term. That's why it's essential to get the best legal help possible in the UK. We'll not only evaluate liability in your case for free, but also what conditions you may experience in the future. Call our personal injury team now on 01252354433.
Chest Injury – Making a Claim in the UK
If you feel you have a claim for your chest injury, we make the process easy for you. We'll ensure you know exactly who's liable for your injury, what compensation you can expect to receive, and how long your claim will take – all with no upfront costs.
There is a limit of three years applied to personal injury claims, so it is imperative that you act quickly to ensure you maintain your right to compensation. If you're at all unsure if your chest injury warrants a claim, our friendly team are on hand to answer all your questions and give advice – free of charge.
No Win, No Fee Chest Injury Compensation
Not only do we offer no up-front costs for our advice and assessments, but we also provide our personal injury claim services on a no win, no fee* basis. This means that you won't have to worry about losing money if your claim is unsuccessful. This is because we take out an after the event insurance policy on your claim. It covers our costs in the event your claim fails, and you don't lose out on anything.
Contact Our UK Team to Start Your Injury Compensation Claim
If you're ready to start your claim for a chest injury, either for yourself, or on the behalf of a loved, all you need to do is call 01252354433. Our UK personal injury experts will help you with every aspect of your claim. You can also send a message through our contact us form, and we'll call you to discuss your claim.
Get in touch today and get the compensation you deserve.
Start Your Personal Injury Claim Today
01252354433
Contact Our Personal Injury Claim Managers Now